Gema Castaño
On the stage, Gema Castaño and her Holy Job (Santo Job). With skid on the floor included
At the age of 9, she began her artistic career as a flamenco and classical Spanish dancer, as part of the flamenco dance group «DESPERTAR GITANO».
At the age of 12, she participated in the contest program «TU PUEDES SER ARTISTA» on Radio Intercontinental, in the Spanish Song category.
In 1992, at the age of 16, she won Radio Sensación's "Coplas en Español Festival" and that same year, she received the prize for the Revelation Singer of her town.
1993, he records his first album «NIÑA DE LUNA» composing 5 of the 8 songs included.
1994, she began working at a radio station RK-20 (rk20.es) as an announcer, with a daily program from Monday to Friday. She currently continues to work at said station.
Until 1996, he toured the peninsula with his live performances.
At the end of 1996 Gema met Benjamín Paredes, that is when they began their musical project «SOLO2».
They record a 12-song album "FRUTA PROHIBIDA". An album loaded with sensuality, freshness and quality, in which their voices blend almost perfectly.
In 1998, the song «FRUTA PROHIBIDA» is a finalist to represent Spain in the EUROVISION FESTIVAL.
In June of that same year, SOLO-2 participated in the XXXI BENIDORM SONG FESTIVAL. They manage to reach the final and place in 6th place.
It is then when they meet the music producer ALEJANDRO DE PINEDO, and with his hand they record an album for the company MUXXIC LATINA, going out to the Mexican market quickly obtaining great success in the sister country, with their first great hit: ENAMORADOS.
When the stage with SOLO2 ends, Gema Castaño decides to resume her solo career.
"SANTO JOB" is an unpublished song made in collaboration with the music producer ALEJANDRO DE PINEDO.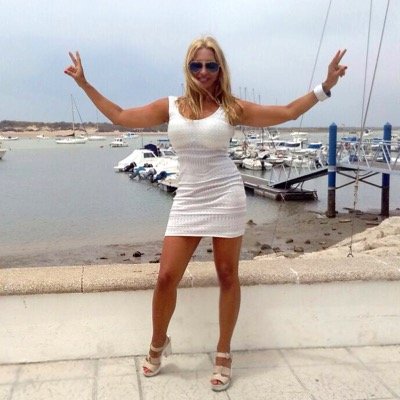 El Santo Job (The Holy Job)
I have more patience than Holy Job
I will keep waiting
That you decide to give me love
You just tell me where and when
I have the situation under control
I keep an ace up my sleeve
Well, without realizing it without suspecting
You are going to fall into my trap
I want to taste the taste of your mouth
And so check what you cause me
I want to touch the sky with my hands
To slide all over your body
I want to go where no one has gone
To poison you with all the impudence
I want to tell you «pa» to see if you find out
that I am the spring of your garden
I pray to the Holy Job
I ask the Holy Job
I so want to see you here
like a lap dog
«Pa» do not presume that I for you
I have even lost my hat
I have to ask my heart
to stop the tachycardia
Well, when I see you, go for God's sake
They all stand guard